While serving a mission as a young man in England, I was called upon to tell the Joseph Smith story to a group of fellow missionaries. Wanting to appear as good as the other missionaries, I prepared diligently. My main motive in making the presentation was to impress the elders. I started my presentation and suddenly there came over me a feeling that I'd never known before testifying to me that the words I was speaking about Joseph Smith and his First Vision were true. It was a great spiritual experience and brought me and the other missionaries to tears.
That was the first time I really knew that Joseph Smith was a prophet. Since that time, I've had many reinforcing experiences regarding the truth of the Book of Mormon and the doctrines and teachings of the Restored Church.
Because I know that Joseph Smith was a prophet, I know that God and Jesus Christ appeared to him. Knowing Joseph Smith was a prophet has opened the door for me to understand the very purpose of life which now guides every aspect of my life.
Posted June 2021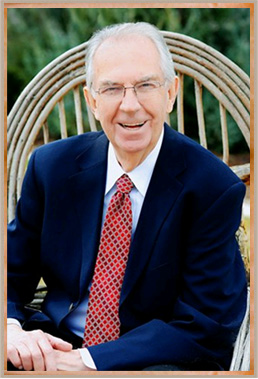 George Donald Durrant is an author, speaker, and educator. He is a member of The Church of Jesus Christ of Latter-day Saints.
Durrant was born and raised in American Fork, Utah. He was educated at Brigham Young University where he earned his bachelor's degree in art, his master's degree in educational administration, and his EdD degree in educational administration.
He taught Seminary in Brigham City and helped write curriculum in Navajo. He taught religion at BYU and worked in several capacities for the Church Educational System, including teacher at the Orem, Utah Institute of Religion and religion professor at BYU. He also served as director of Priesthood Genealogy for the Church and worked on the Family Home Evening improvement program. He was also a senior consultant at the Covey Leadership Center.
He never considered himself scholarly or able to excel in teaching Church doctrine, but his gift for inspiring and encouraging others with his humor is beloved. He was named professor of the year at BYU and students voted him as one of the fifteen most influential people at the university. He is the author or co-author of more than fifty books and is a sought-after speaker. His titles include Love at Home, Starring Father; The Art of Raising Parents: A Young Person's Guide; My Best Day So Far; Family History for the Clueless; Don't Forget the Star; and 100 Character Traits of the Whole-Hearted Missionary.
Although he majored in art in college, he never had time for it until he was retired and his children were raised. He began working on watercolors and sent out prints of his "Houses of the Lord" with his Christmas cards.
Durrant presided over the Kentucky Tennessee Mission from 1972 to 1975 and over the Provo Missionary Training Center. He served a mission in the Nauvoo Temple. He also served a Church Educational System mission to Toronto, Canada.
He married Marilyn Burnham in 1956 and they had eight children, including Devin G. Durrant, a former professional basketball player who served in the Sunday School general presidency. She died in 2011. He married Susan Easton Black in 2013